Register for the PowerSchool Public Portal
The PowerSchool Parent Portal is your way to stay up to date with your child(ren)'s progress throughout the year. If you haven't already set yourself up please reach out to Kayoe Stewart, SPR Systems for more information on how to get started.
Navigation

Grades and Attendance will show the student's full class schedule and the current or stored grade for a particular term.
Grades History shows report card grades for the selected student. The course, percentage points, and credit hours are noted for each term. By default, the current year is selected. To view grade history information for a past term, click the year tab you want to view.
Attendance History is where you can see all excused and unexcused absences, as well as tardies, for each class.
School Bulletin will show any communications the school has chosen to notify parents. Communication will display by single date chosen.
Class Registration allows high school students and their parents to manage course requests.
My Schedule displays a student's schedule two different ways. The Week View displays the student's schedule for the current week. The Matrix View displays a graphical format for all terms
Grades and Attendance Tab Explained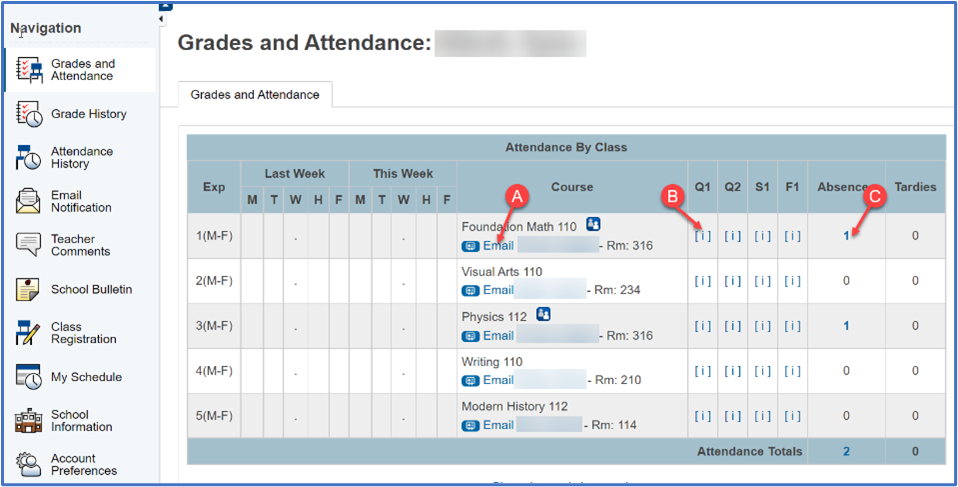 Click on blue hyperlinks to access more details, such as:
A. Email – opens up the teacher's email so you can send a direct communication to them
B. [i] or score – shows report card comments, class description and assignment information (further explanation is provided below).
C. Numbers under Absence or Tardies column – allows you to view details for that particular entry
[ i ] or score (further explained)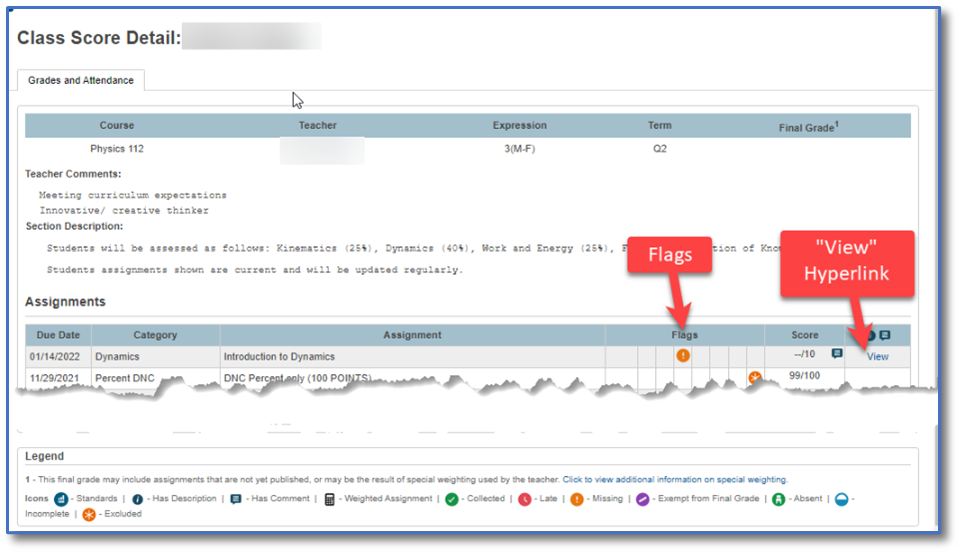 Teacher Comments will be visable once the report cards are complete
Section Description contains teacher comments regarding the course
Flags may be attached to assignments. The Legend explains what they mean.
"View" Hyperlink for Assignments (further explained)

Click on "View" to the right of the assignment you wish to find out more details about. A Student Score Detail window will open.
Comments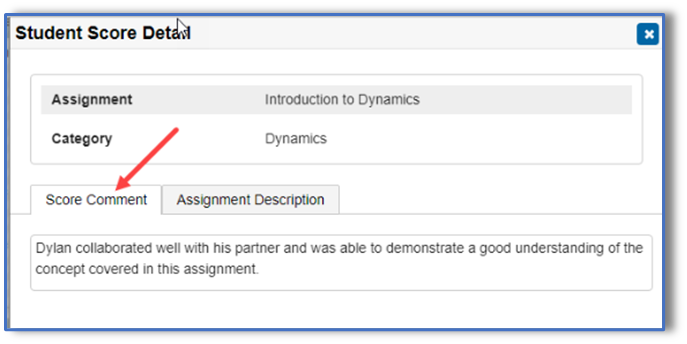 Click "Score Comment" tab in the Student Score Detail window to read the individual student comment made by the teacher about your child for this assignment. This tab may or may not be present.
Assignment Description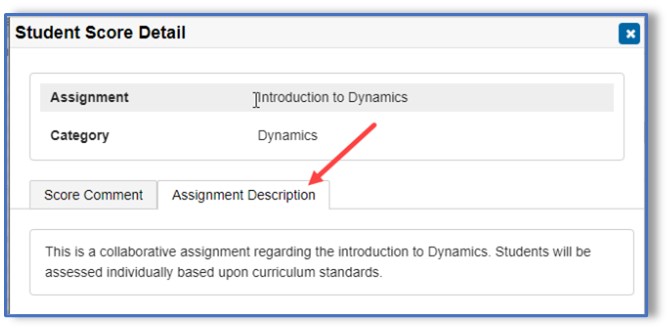 Click "Assignment Description" tab in the Student Score Detail window to read the overall comment made by the teacher about the assignment. This tab may or may not be present.
Grades History Tab Explained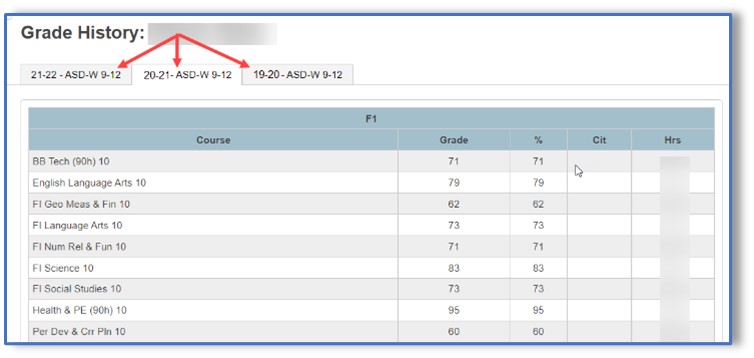 Click on the tabs to change the year you wish to view.
Attendance History Tab Explained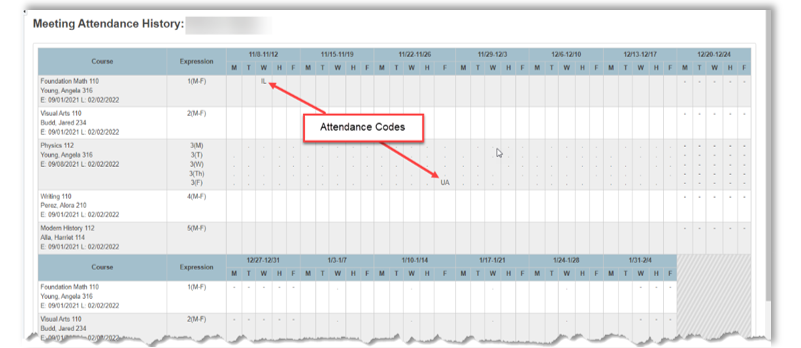 The Attendance History shows attendance for the current reporting term at a quick glance. Attendance codes attached to a particular period of a particular day are explained in the legend at the bottom of the screen
Published March 24, 2023
Last modified