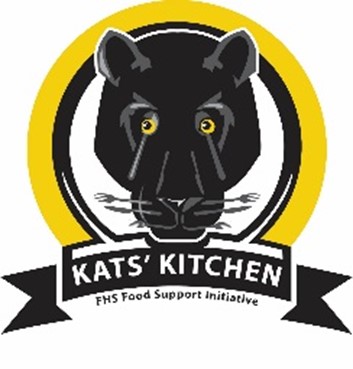 About Us
Kats' Kitchen (est. 2016) is Fredericton High School's food support program. Our mission is to prepare students for school by serving nutritious breakfast and lunch options daily for any student in need – no questions asked. Our grab-n-go service allows students to self select items to meet their needs.
Hours
Breakfast served Monday – Friday 8:15-8:35
Lunch served Monday – Friday 12:25-12:45
Student Volunteer Meetings – Monday 12:25-1:00 in C117
Breakfast and Lunch Menu
Milk, yogurt, cheese
Fruit: apples, oranges, bananas
Veggies: carrots, tomatoes
Cereal, granola bars, muffins, crackers
Hard-boiled eggs
How to Volunteer
Student volunteers meet at lunch on Mondays in room C117. As a volunteer you can expect to:
Serve breakfast and lunch
Organize fundraisers
Schedule student servers
Communicate with community partners
Build skills: leadership, cooperation, communication
Make friends ?
Contact Mrs. Marshall for more information.
Staff Advisor
Published January 20, 2023
Last modified